Thank you to our 2019 Fair Sponsors
(List is being updated weekly)
Grand Champion Sponsors
A Reliable Rolloff Service, Inc. www.facebook.com/reliablerolloffservinc
Above & Beyond Home Health & Hospice www.abovebeyondhc.com
AgVantage FS http://www.agvantagefs.com/
Casey's General Stores, Inc. www.caseys.com
Christy's LLC Maquoketa, IA 563-652-2090
Citizens State Bank. Wyoming, Oxford Junction, Olin www.csbwyoming.com
Dale Junk - Wick Buildings https://wickbuildings.com/bellevue-iowa/
Delaney's Auto & Ag Center & Repair, Inc. https://delaneysautoandag.com/
Elite Seed & Ag LLC (Jason Zamastil and Erin Biddle)
Farm Credit Services of America https://www.fcsamerica.com/
Hwy 64 Auctions, LLC, Baldwin www.hwy64auctions.com
Journal-Eureka www.journal-eureka.com
Lahey & Dawson Funeral Services https://www.laheys.com/
Maquoketa Feeds www.maquoketafeeds.com
River Valley Cooperative www.rivervalleycoop.com
VonBehren Excavating, Olin, IA 319-484-2849
Walt Laetare - Farm Bureau Financial Services https://walterlaetare.fbfsagents.com/
Wyoming Mutual Telephone Company www.wyomingtel.com
Wyoming Veterinary Service https://www.dewittvetclinic.com/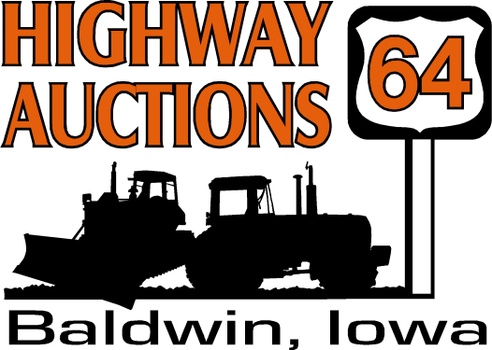 Select Service Portable Restrooms
Von Behren Excavating
, Olin. 319-484-2849
*********************************************************************************
Champion Sponsors
Reserve Champion Sponsors
Clark Saw Center - Maquoketa
Fareway Meat & Grocery - Monticello
Freese Motors
Hale Tap
HCH Real Estate
Hermes Auto & Upholstery, Inc.
Insurance
Associates of the Midwest
J&D Construction, Inc.
Jones County Family Dentistry
K-Motorsports
Kraus Plumbing & Heating, LLC
Lawson Insurance Agency, LLC
Oak Street Mfg, Monticello
Remley, Willems, McQuillen & Voss, LLP
Superior Appliance, Inc.
Thomas & Clark, LLC
Timber Lanes/The Timber Center, Maquoketa
Tranquil Health Massage Therapy, Wyoming
Valley Road Seeds, Marty Burlage
Wayne Hall Chrysler-Jeep-Dodge, Inc.
Welty Grain Line Inc.
*******************************************************************************
Blue Ribbon Sponsors
Jones County Cattlemen pledged a cash donation of $30,000 payable over 3 years to help the Wyoming Fair Association construct a new beef and multipurpose building. $15,000 will be paid this year, and $7,500 the following 2 years. The new building will be 84x120 foot open sidewall structure with a 14 foot interior clearance. This will provide stall space for over 100 head of cattle, an area for fitting calves, and an open space that could be used for a show ring in the event of rain. The total cost of the project which includes demolition of the old building, site preparation, construction of the new building, interior stalls, and adequate electrical service are estimated at $85,000-$90,000. It will be built at the site of the existing building. Construction will begin after this year's fair.
THANK YOU JONES COUNTY CATTLEMEN!!
If you would like to donate, please contact Jason Zamastil at 319-480-1789 or by email: jzamastil@gmail.com.
Cattle barn site prep work. 8-14-15
Day 2
Day 3
Day 4
Day 5
Day 6
Day 7
Completed cattle barn! 8-25-15
Barn quilt donated by Steve & Val Wherry